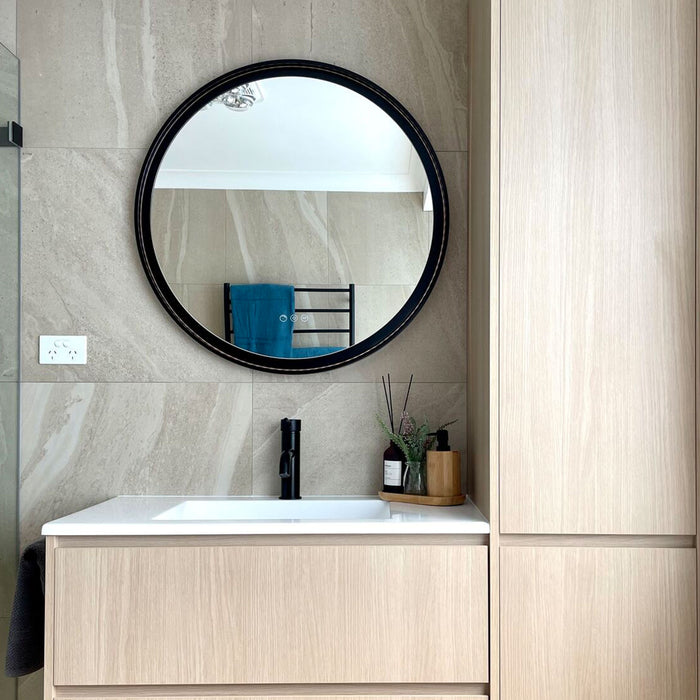 ECLIPSE LED MIRROR
Original price
$869.00
-
Original price
$869.00
Remer Eclipse LED Mirror
Size: 600x600
Colour: Matte Black
FEATURES
Copper-free mirror
LED lighting with adjustable colour temperature (2700K – 6500K)
Demister with 1-hour auto cut-off
Touch sensor
MDF frame
Open your home to the fluidity and movement of the natural world – the sway of tall grass in the breeze, the meandering path of winding rivers. The perfect geometry of the ECLIPSE series is an expression of this free flow.
A beautiful addition to your home, an ECLIPSE round LED mirror brings dynamism into your space, infusing it with a sense of serenity. Feel the resulting harmony every time you step into your oasis, the perfect start and end to your day.
DELIVERY INFORMATION

Delivery charges will vary depending on the characteristics of the items that you have purchased. You can view our shipping costs in your shopping cart or contact our showroom at sales@designerbathware.com.au to discuss costs with one of our team members.For more information, please see here.