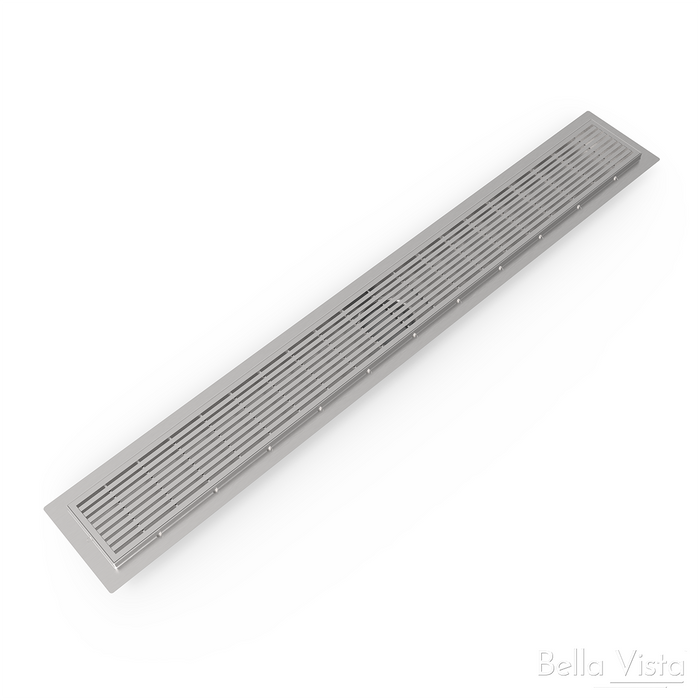 Zenon Range - Linear Style Grates
Original price
$556.60
-
Original price
$1,163.80
Bella Vista Zenon Range Linear Style Grate
Zenon Range - Linear Style Grates helps you keep the true elegance and simplicity at the same time and will surely suit your plumbing needs. We, at Bella vista assure you that the quality of our products are unmatched by any other manufacturer.
Made from 316 Grade Stainless Shower Grates
Linear floor grates for both commercial and residential use
Ideal for shower recess, veranda areas
Stainless Steel, architecturally designed with quality and finishing.
Unique design, easier for the Tiler to install
Has a moulded/welded Tilers channel
Unique style "weep-holes" along the channel's edge
Interchangeable Grate Covers
Watermark approved screw on waste
Available in 600, 800, 900, 1000, 1100, 1200, 1500 and 1800mm sizes.
Specifications:
Size: 600, 800, 900, 1000, 1100, 1200, 1500 and 1800mm (L) x 80mm (W)
Outlet Size: 50mm
Unique style "weep-holes" – This is to help direct water that has seeped through the grout and is sitting under tiles, back into the channel – water will not remain blocked.
Warranty
25 Years structural on body and lid*
DELIVERY INFORMATION

Delivery charges will vary depending on the characteristics of the items that you have purchased. You can view our shipping costs in your shopping cart or contact our showroom at sales@designerbathware.com.au to discuss costs with one of our team members.For more information, please see here.